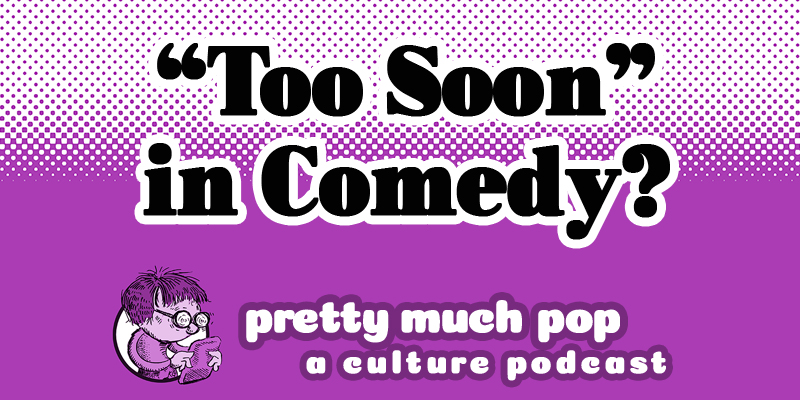 https://podtrac.com/pts/redirect.mp3/site visitors.libsyn.com/safe/partiallyexaminedlife/PMP_132_7-20-22.mp3
To honor the demise of Gilbert Gottfried, Fairly A lot Pop addresses jokes like the 9/11 one he was pilloried for. Can comedy actually be "too quickly" in relation to tragic subject material? Is comedy actually tragedy plus time, or are jokes most wanted instantly when ache and discomfort are most acute?
Your host Mark Linsemayer is joined by three comedians: Adam Sank (of the LGBTQ-themed Adam Sank Present), Twitch-streaming songster Meri Amber, and returning visitor Daniel Lobell (graphic novelist and podcaster). We get into tailoring jokes for an viewers, dealing with grief, and naturally some speak about triggering, hyper-sensitive audiences, and cancellation (Chapelle, anybody?).
Watch Gottfried's notorious joke your self:
A number of views we might have reviewed earlier than speaking:
Comply with us @AdamSank, @meriamber, @dannylobell, and @MarkLinsenmayer.
So possibly as an alternative of the "Maccabees," my Bible camp's Polish jokes as an alternative made the "Canaanites" the butt of their humor. (Except that really once more refers some fashionable, extant folks…)
Hear extra Fairly A lot Pop. Assist the present and listen to bonus speaking for this and practically each different episode at patreon.com/prettymuchpop or by selecting a paid subscription by means of Apple Podcasts. This podcast is a part of the Partially Examined Life podcast community.
Fairly A lot Pop: A Tradition Podcast is the primary podcast curated by Open Tradition. Browse all Fairly A lot Pop posts.